OVER $84K IN PRIZES - AND COUNTING!

- Blackmagic Design DaVinci Resolve System (includes Resolve Software and Control Surface)
- Blackmagic Design -
($29,995 Total value)

Adobe Creative Cloud Membership
Adobe

Avid Symphony 6.5
Avid - ($5,999 value)

HDDisk/Accusys A08S-PS
Storage Unit
HDDISK - ($3,000 value)

AJA Io XT
Harness the Power of Thunderbolt
AJA - ($1495 total value)

2 x AJA T-Tap
Thunderbolt™ powered SDI
and HDMI output
AJA - ($295 each total value)

Terranex 2D Processor
Blackmagic Design -
($1,895 value)

2 x DaVinci Resolve for Mac
Blackmagic Design -
($1,990 Total value)

2 x HyperDeck Studio Pro
-Blackmagic Design -
($3,990 total value)

3 x UltraStudio 4K
Blackmagic Design -
($3,885 Total value)

3 x UltraStudio Mini Recorders
Blackmagic Design -
($435 Total value)

3 x UltraStudio Mini Monitors
Blackmagic Design -
($435 Total value)

The Samurai -
+ S2H (SDI- HDMI)
Connect Converter
Atomos ($1944 total Value)

- Effections for platform of your choice
FxPlug versions of DE:Noise,
Twixtor, ReelSmart
Motion Blur & FieldsKit
RE:Fill, RE:Map, Shade/Shape,
SmoothKit & Video Gogh are
provided as AE-compatible versions
RE:Vision Efects - ($890 value)

mocha Pro v3.0
Imagineer Systems $1,495 value)

8x Digieffects Bundles,
Damage v2.5, and Delirium v2.5
-Digieffects -
($3200 total value)

5 x mBundles
10 x mDusts
MotionVFX ($2,435 total value)

Complete Boris Box Set
BorisFX -
($1,995 value)

MAXON CINEMA 4D
R14 Broadcast Edition
Maxon
($1,695 value)

G-Raid w Thunderbolt - 8TB
G-Technology - ($799.00)

PluralEyes 3.0
Red Giant - ($199 value)

Magic Bullet Suite 11
- Red Giant Software
- ($799 value)

Magic Bullet looks -
- Red Giant
- ($399 value)

Magic Bullet Denoiser -
- Red Giant
- ($99 value)

Apogee MIC with accessories
Apogee - ($258 value)

GlideCam 4000 Pro
GlideCam - ($499 value)

Telestream SuperPackage:
Episode Pro
ScreenFlow
Wirecast Pro Live
Flip4Mac WMV Studio Pro HD
Telestream - ($2,268 total Value)

2 x Copies of TotalFX Bundles
NewBlueFX - ($5,800 total value)

2 x Digital Rebellion SuperPackages
Includes - Pro Maintenance Tools
Pro Media Tools
Pro Versioner
Video Space Calculator
Cut Notes
Editmote
CinePlay
- Digital Rebellion -
($648.00 total value)

6 x $200 Pond5
certificates for free stock media - Pond5 -
($1200 value)

1 seat Sapphire Edge
Genarts - ($299 value)

DFX Post Production Plug-in of Choice
(FCP, Adobe or Avid)
Tiffen -
($599 value)

3 x Fisheye Fixer for GoPro
- CrumplePop
($150 total value)

5 x Turbo.264 HD software
Elgato Software -
($250 value)

$1000.00 Premiumbeat music credit
Premiumbeat.com ($1000 value)

5 x $99.00 "Imagine Bucks"
Certificates - Imagine Products -
($495 total value)

2 x $250 Gift Certificate
VideoGuys
- ($500 value)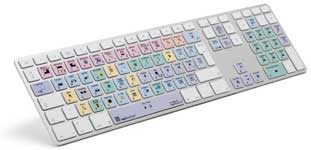 2 x Logic Keyboards and
2x Logic Skins
Logic Keyboard
($330 total Value)

3 x Kinemac
Real Time Animation
Kinemac -
($900 value)

5 x Copies of a SuperSecret
app for FCPX to be
released soon
Spherico Film Tools -
(value TBD)

Assorted Training Books
Peachpit Press -
($600 total value)
---
Mingle, Network, Enjoy a few cocktails and party with industry peers while learning latest trends in collaborative editing workflows! Be a Part of the Twelfth Annual Las Vegas SuperMeet Community at the RIO HOTEL LAS VEGAS!
Join the Creative Pro User Group Network (CPUG Network), including BOSCPUG, LACPUG, SF Cutters, New York MoPictive, CHICPUG, DC|MD|VACPUG and collaborative video user groups around the Globe in Las Vegas for the largest gathering of creative and collaborative editors, Adobe, Avid, Final Cut Pro and Autodesk gurus, Visual Storytellers and collaborative Digital Filmmakers in Las Vegas in 2013!
SuperMeets provide the postproduction and broadcast community an opportunity to not only learn about latest technology trends, but to network and share industry news and opportunities in a social setting that is both educational, exciting and fun!
WANT TO ATTEND NAB Show? We're pleased to extend a Free Exhibits-only registration to NAB Show. Use code PR44. Or, use code PR59 to receive $100 off the Conference Flex or SMART Pass. Register at http://www.nabshow.com. Hurry – offers expire March 22, 2013.
GET YOUR TICKETS NOW
Where? - Rio Hotel Las Vegas
Amazon Ballroom
3700 W. Flamingo Road
Las Vegas, NV 89103
Free Shuttle Service to Rio every 30 minutes from Harrahs, Paris, Caesars Palace, Flamingo, Bally's. Click HERE for map.
When? - Tuesday, April 9, 4:30PM - 11:00PM (Doors open 4:30PM)

How Much? - $15 ONLINE ONLY or $20.00 at the door. $10.00 for Students/Teachers. Includes 2 raffle tickets per person.

Any raffle prizes? - Of course. $2.00 per raffle ticket
or 3 for $5.00

Who should attend? - Digital Content Creators who work on a Mac and anyone and everyone who wants to learn something and meet people that are smarter than them.

Food and Drink? - Food (free) and Cash Bar will be available.

What's on the Agenda? - SUPERSECRET AGENDA TO BE UPDATED!


Hurry – offers expire March 22, 2013.

Book your Hotel NOW. It's CHEAP. But who knows how long that will last. Click HERE for NAB Hotel deals - Vegas.com also has great Hotel deals
---
Agenda (not in order and subject to change)
Working with Blackmagic Design DaVinci Resolve - Alexis Van Hurkman
It's SuperSecret. Presentation Description Coming Soon
About Alexis Van Hurkman
In Alex's words: "I divide my time working as a writer, director, and colorist. Based in Manhattan, I do color correction for a wide variety of broadcast programming, narrative and documentary features and shorts, spots, and experimental subjects. I've color-corrected programs that have aired on The History Channel, The Learning Channel, BBC Four, and WNET; features and shorts I've graded have played at the Telluride, Sundance, Tribeca, Hamptons, and Amsterdam film festivals, among many others; video art pieces I've worked on have been exhibited at the NYC Museum of Modern Art (MOMA), the Whitney Museum of American Art, and San Francisco's Yerba Buena Center for the Arts. You can check my IMDB listing to see my latest specific credits."

---
Avid Media Composer: Tips, Tricks and Advanced Techniques - Bob Russo
Avid's Bob Russo will be on hand to share tips and tricks for using Media Composer to manage the complexities of file based workflows, with a focus on hi-res formats such as Red and Alexa. He'll also teach you to how to accelerate and automate your editing process in ways you never thought possible!

About Bob Russo
Bob Russo has worked in the professional film and video production business for over 13 years. During that time he's worn many hats, from editor to producer to shooter. As a videographer and field producer he saw the world on a number of national and international field productions.His recent experiences prior to working for Avid include a lot of hours working on an Avid. As the editor or senior editor of hundreds of long form programs, he gained a strong background in offline editing, on-line editing, legalizing and color-correcting. His work has appeared on a number of networks including: PBS, The Learning Channel, Discovery Channel, Animal Planet, FOX, NBC, Home & Garden Television, and Bravo to name a few. Currently, Bob works as a Application Specialist for Avid where he works with Post and Broadcast customers to promote Avid's industry leading professional workflows.
---
Autodesk Smoke - Anthony Brownmoore and Marc-André Ferguson
Want to take effects to the next level? Filmmaker Anthony Brownmoore and Autodesk's Marc-André Ferguson will take you behind the scenes on creating REP 5091, an effects-centric short film. Find out why Anthony chose Smoke and how editing and visual effects combined enable better storytelling. Anthony will show off the production and post-production workflow for REP 5091 and how he brought the project to life using Autodesk Smoke.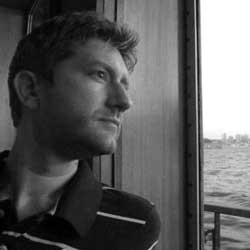 About Anthony Brownmoore
Anthony has over ten years' experience in visual effects and post production. He has worked on a range of long and short form, from VFXing international advertising campaigns. In 2011 he was recognised for his significant contribution to the award winning Sunday Times Rich List campaign, picking up four British Arrow awards as Director. His latest venture is VFX supervising and leading on short film, Rep 5091, which was bought to life on his own Smoke 2013. Along with acclaimed motion designer, Allison Brownmoore, they have launched VFX/motion design studio, Blue Spill, and are currently setting up shop in London.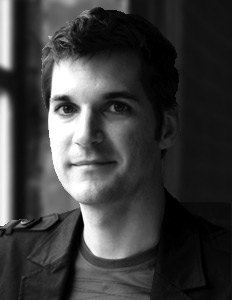 About Marc-André Ferguson
From Marc-André: Director, editor, trainer and consultant, I have been involved in the film and video industry since 1995. After launching Production Imagène, one of Montreal's first production and postproduction «boutique», I spent the next five years discovering the wonderful world of postproduction.
Since 2000, Luminance has been my springboard for various projects, from traditional directing and editing to visual effects and broadcast design.
Throughout those years, I also got involved with several companies around the world as a consultant and trainer, delivering Apple Certified training across Canada and the US, empowering digital filmmakers as demo artist for RED Digital Cinema and enabling new workflows for broadcasting the Tour de France in Canada, to name a few projects.
In 2008, I was approached by Autodesk to help them port Smoke to the Mac platform, which has been a great success.

---
Adobe Pro Video – The Heart of any Post Workflow - Al Mooney
It's SuperSecret. Presentation Description Coming Soon
About Al Mooney
Al Mooney has extensive technical, sales and marketing experience in the media industry. As product manager for Adobe Premiere Pro software, Mooney is responsible for defining, delivering, and supporting the overall feature set and functionality. Earlier, Mooney was the UK senior business development manager for video and broadcast at Adobe, providing technical workflow consultation for top broadcast accounts in the U.K. In that role, he oversaw the redevelopment of Adobe's video VAR channel, a network of expert resellers and service providers for the Media and Entertainment industry.

Mooney joined Adobe in 2009, after spending two years at Apple as the U.K. Pro Video business development manager. There he was responsible for the communication and go-to-market strategy of video solutions for the U.K. market, working with resellers and customers.
Before Apple, Mooney was European sales specialist at Digidesign, a division of Avid Technology. In this role, Mooney was responsible for the communication of high-end solutions into multiple territories, and managed technical communication between European specialists and engineers in the U.S. He also held earlier positions at Digidesign, including post-production product specialist, EMEA product specialist and marketing representative.
---
Digital Cinematography - What do we do now that we've won? - Stu Maschwitz
Stu will discuss the evolution of digital cinematography tools, and what it means now that camera manufacturers are competing to build the cameras we've always wanted. Included will be a sneak peek at a new software offering from Red Giant.
About Stu Maschwitz
Stu Maschwitz is a filmmaker, photographer, and writer, with a passion for kinetic storytelling. A graduate of CalArts, Maschwitz spent four years at Industrial Light & Magic before co-founding legendary visual effects firm The Orphanage in 1999. Despite his visual effects background and unique command of filmmaking technologies, Maschwitz places an emphasis on performance, emotion, and story. A champion of accessible filmmaking, Maschwitz wrote The DV Rebel's Guide: An All-Digital Approach to Making Killer Action Movies on the Cheap, and maintains a filmmaking blog at prolost.com. Maschwitz directs TV commercials and is developing several feature film projects, as well as serving as Creative Director for Red Giant Software's Magic Bullet product line.
---
The State of the VFX Industry and where do we go from here? - Scott Ross and Scott Squires
The State of the VFX Industry is not just about the VFX Industry. It is about us all. Scott Ross and Scott Squires will talk on the Past, Present and Future of the VFX Industry and potential solutions to the myriad of problems facing us all.
About Scott Ross
As one of the most notable pioneers in digital media and entertainment, Scott Ross' career has been stellar.
He founded, along with Hollywood luminaries James Cameron and Stan Winston, Digital Domain, one of the largest digital production studios in the motion picture and advertising industries. Under Ross' direction, Digital Domain garnered multiple Academy Award nominations, receiving its first Oscar for the ground breaking visual effects in TITANIC. That success was followed by a second Oscar for WHAT DREAMS MAY COME and a third for THE CURIOUS CASE OF BENJAMIN BUTTON. Digital Domain received additional nominations for TRUE LIES, APOLLO 13 and I, ROBOT and has won four Scientific and Technical Achievement Academy Awards for its proprietary software. For well over a decade Ross oversaw the company that created imagery for movies such as TITANIC, THE FIFTH ELEMENT, APOLLO 13, FIGHT CLUB, TRUE LIES, INTERVIEW WITH THE VAMPIRE, O BROTHER WHERE ART THOU, X-MEN, THE LORD OF THE RINGS, THE DAY AFTER TOMORROW, I, ROBOT and many, many others. Ross has worked with the who's who of film directors such as Cameron, Bay, Fincher, Howard, Scorsese, Coppola, The Coen Brothers, Spielberg, Kurosawa, Jackson, Salles and generally, has nice things to say about them.
In 2006 as Digital Domain's CEO and Chairman, he successfully sold Digital Domain to director Michael Bay and a group of private equity investors.
Prior to forming Digital Domain he led George Lucas' vast entertainment empire, running ILM, Skywalker Sound, LucasFilm Commercial Productions and DroidWorks. Ross first joined LucasFilm as General Manager of Industrial Light and Magic and under his leadership, ILM won five Academy Awards for Best Visual Effects (WHO FRAMED ROGER RABBIT; INNERSPACE; TERMINATOR 2; THE ABYSS; DEATH BECOMES HER). The company re-organized in the 90's and Ross was named Sr. VP of the LucasArts Entertainment Group, which was comprised of Skywalker Sound, LucasArts Commercial Productions, LucasArts Attractions, Editdroid/Soundroid and ILM.
Ross has played a significant role in the worldwide advertising industry as well. Having started commercial production companies whilst at LucasFilm (ILM and LCP) as well as Digital Domain's Commercials Division, he has led two of the largest VFX commercial production companies on the planet. Digital Domain has continually established itself as the premiere visual effects studio in the advertising industry. With Fortune 500 clients such as Nike, American Express, Gatorade, Anheuser-Busch, Coca-Cola and Mercedes Benz, the DD Commercials Division has garnered dozens of Clio Awards and numerous Cannes Golden Lions.
In addition to the visual effects divisions, Mr. Ross launched Digital Domain Films, a feature film production division. The first feature film produced by Mr. Ross was the New Line Cinema release SECONDHAND LIONS which achieved both critical and box office success.
Prior to his celebrated career in film and advertising, Ross was a sound engineer touring with bands such as Miles Davis, The Allman Brothers and Johnny Winter.
A native of New York City, Ross began his career in Media Studies at Hofstra University where he graduated with a BS in Communication Arts. He returned to Hofstra to receive an honorary doctorate degree from his alma mater.
Mr. Ross is a member of the Academy of Motion Picture Arts and Sciences (OSCARS); The Academy of Television Arts and Sciences (EMMYS). He has worked on over 100 of the world's largest special effects films and has lectured extensively about the creative process, content and technology in over 30 countries around the world.


About Scott Squires
Scott Squires has a full range of experience working with both traditional and cutting edge digital techniques to create photo real visual effects. His career began with the development of the Cloud Tank Effect for CLOSE ENCOUNTERTS OF THE THRID KIND. His creative and technical problem solving combined with his knowledge and experience has allowed him to achieve the artistic vision of his directors. Squires received Oscar nominations for Best Achievement in Visual Effects for THE MASK, DRAGONHEART and STAR WARS: EPISODE ONE - THE PHANTOM MENACE. He also received a Scientific and Engineering Award from the Academy of Motion Picture Arts and Sciences for his pioneering work in the area of Film Input Scanning.
Squires co-founded Dream Quest Images where he was a Visual Effects Supervisor, as well as the company's president for six years. Dream Quest was a leading visual effects facility from 1979-2001 before it was purchased by Disney Studios.
After running Dream Quest, Squires was recruited by ILM where he worked as a visual effects supervisor and commercial director for twenty years.
An avid inventor, Squires has developed a number of tools and processes to accomplish his work. Squires developed Commotion, a visual effects software package for doing rotoscoping, animation and compositing. Squires founded Puffin Designs, Inc. in 1997 to market Commotion which was acquired by Pinnacle Systems which was in turn acquired by Avid.
For VAN HELSING he developed a technique to shoot bluescreen actresses to match predefined animation. On DRAGONHEART he wrote a program to gather data from a digital surveyors tool and also convert it into the necessary data format to load into a 3D application. He also wrote the software for doing the exploding star sequence in DRAGONHEART.
Squires has recently developed iPhone applications including a Paint Program (Squiggles), a video puzzle game (Fliparoni) and an iPad note taking app (NotesToStore)
Squires is a member of the Academy of Motion Pictures Arts and Sciences - Visual Effects Branch. Squires is on the board of the Visual Effects Society.
He is a Director of Photography in the International Cinematographers Guild.
---
Other Events you need to go to:
NAB Monday: MediaMotion Ball 2013 @ 2013 NAB Show
The MediaMotion Ball (MMB) returns for 2013 for another fantastic night on Monday, April 16th. Once again the MMB is brought to you by our friends at the International Media Users Group (IMUG) and the AE-List - totally independent, non profit and volunteer organizations.
SUNDAY NIGHT - April 7, 2013 - 10:00 PM to Midnight
Independent Filmmakers of the Inland Empire NAB 2013 KISS (by Monster Mini Golf) Golf Tournament - 2nd Annual "MINI Golf Tournament" with Door Prizes; 1st, 2nd and 3rd Place Prizes & "Hole in one" prizes. Come hang at one of Las Vegas' hottest destinations for a great night of geek networking! Tickets & Details here.
If you wish information on sponsoring this event, write us and we will send you all you complete details to participate.